Let's go on a family day out that's really lots of fun,
With these amazing prices why just stop at one?
From farms, museums and boat trips too,
There's so many fabulous attractions just waiting for you!
1. Liberty's Owl, Raptor & Reptile Centre, Ringwood
Discover one of the South's largest collection of bird of prey, reptiles, creepy crawlies and more at the Liberty Centre near Ringwood. The flying displays with take your breath away and we can almost guarantee that you'll learn something exciting and new about the animals you meet. After you've looked around, why not stop for a bite to eat at the cafe and the kids can blow off some steam in the play area and sandpit. Book here.
2. Illuminasia, Blackpool
Visit the world's largest indoor illuminations and see wonders from around the globe light up before your very eyes! Combining traditional Chinese lantern methods with the latest in lighting technology, Illuminasia creates a family friendly, educational and awe-inspiring day out. Find out more.
3. Dinosaur Museum, Dorchester, Dorset
With an amazing mixture of dinosaur fossils, skeletons, life-size reconstructions and interactive displays, such as the 'feelies' (a unique hands-on experience reveals what a T-Rex dinosaur felt like), this is a day out not to be missed by your dino loving mini explorers! Find out more.
4. The Viking Saga Boat Trips, Maldon, Essex
Step aboard the Viking Saga on Maldon Prominade for a relaxing cruise. With a few different options for where to go on your viking saga cruise you will definitely have plenty of choice. Starting from a 40 minute cruise and going up to 3 hours you can spend as much time here as you please. Find out more.
5. Windmill Hill City Farm – Bedminster, Bristol
FREE ENTRY


This small community farm has loads to offer and is a great day out for kids of all ages. You'll be able to meet loads of animals, such as goats, sheep, pigs and chickens, and learn all about farming. There's also a kids play area when they can run around while you refuel with a coffee. Find out more.
6. Mount Stewart, Northern Ireland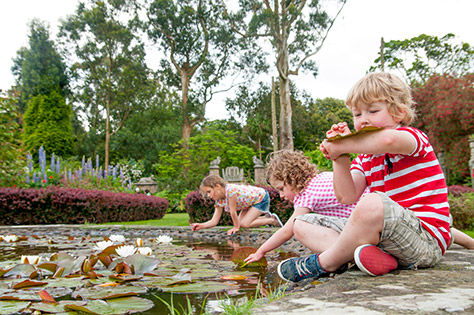 There's lots for families to do when visiting this beautiful house and gardens. The house itself finished a three year long refurbishment last year and now you can enjoy its grandeur just as it would have been for the previous owners. The gardens are wonderful to wander around where there's oodles of wildlife to spot. Children can pick up a tracker pack which is full of activities for them to complete as they make their way around. Find out more.
7. Museum of Transport, Manchester
Take a trip into the past at Manchester's Museum of Transport. Wander through the UK's biggest collection of vintage trams, busses, coaches and more including a real horse and carriage and retro double decker bus! Keep the kids entertained on your day out with the free kids quiz which they can complete as they discover each artefact. Find out more.
8. Boscombe Coastal Activity Park – Bournemouth, Dorset
FREE ENTRY
Stroll down Boscombe Beach and you will be able to enjoy a whole host of costal activities including free swing ball, table tennis, bouldering and don't forget to check out the music trail on the pier! Find out more.
9. Wellsfield Farm Park, Falkirk

This family run farm park has plenty to keep the little ones happy.  There's acres of green space to explore, trails to follow, an adventure play area and so much more. Race around the go-kart track, have a ride on a pony, go pond dipping or try your luck at panning for gold! If you want something a bit more active there's a climbing wall, agility poles, monkey bars, scramble net, balance beams and a zip wire. Find out more.
10. Laser Quest, Carlisle
Arm yourself with laser gun and the whole family will need to work as team to survive this laser quest! With three games for less than £10 this is a super fun and affordable day out with the kids PLUS they'll burn off lots of energy running around the indoor arena. Find out more.
11. Ludlow Castle, Shropshire
Explore this medieval ruin and your little ones can play at being princes and princesses for the day! They often have loads of special events on from kids workshops to food festivals and on Monday the 29th of August they've got a family entertainment spectacular taking place. Watch the knights battle for the Heritage Cup, listen to the Jester's jokes and listen to exciting talks about medieval weaponry. Please note that prices are higher for this event – £20 for a family ticket. Check the website for more details. Find out more.
12. Alice Holt Forest, Surrey
FREE ENTRY (Parking Charges Apply)


For a day of exploration and activity outdoors take the family to Alice Holt Forest where you can walk, cycle, play or have a picnic. The kids can discover the play area where there's a pirate ship to climb and explore, a nest swing and even a 3D maze! Entrance is free for all the only cost is parking, which starts at £1.80 for 1 hour, up to £8 for 4+ hours. Find out more.
13. Fancy's Family Farm – Portland, Dorset
FREE ENTRY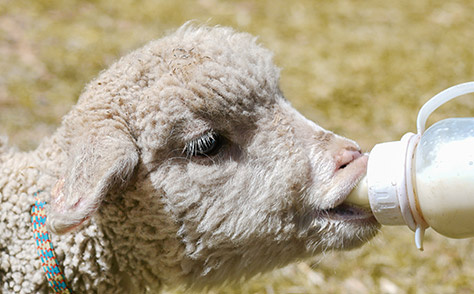 Fancy's Farm has loads of animals and critters that you won't see at any regular farm! Including slow worms, lizards and even wallabies! Kids will love meeting all the different animals, especially Dinky the Miniature Horse! Find out more.
14. The Teddy Bear Museum, Dorchester
At the Teddy Bear Museum the kids will love meeting the whole family of human-sized teddy bears! You'll also get the chance to see a whole collection of vintage, famous and iconic bears throughout the ages – an unmissable day out for kids and grown-ups alike. Afterwards, you can pop into the shop and pick up your very own teddy bear friend to take home. Find out more.
15. The Clink Prison, London
This museum is built on the original site of a medieval prison. The kids will love the hands on educational experience where you are able to handle original artefacts including torture devices. You will also hear lots of amazing stories about the prison's past, the inmates and the notorious South Bank. Find out more.
16. Tropical World, Leeds
For an exotic experience take the family to Tropical World in Leeds where there's the largest collection of tropical plants in the UK outside of Kew Gardens. There are different areas ready for you to explore such as Tropical Island, Desert House, South American House, Butterfly House and Tropical World Tour. As you walk around try to spot the meerkats, terrapins, leaf cutter ants and tropical birds. Find out more.
17. Puzzlewood, Coleford, Gloucestershire
This ancient woodland has lookouts, bridges and twisted rocks for you to discover hidden amongst the trees. It is the perfect place for you and your family to get lost in! As well as the mazes, you'll see some fantastic animals, including donkeys, cattle, pygmy goats, ponies, pigs, ducks, lambs, rabbits and chickens. There are two indoor mazes; one with secret doors and dead ends where you have to find hidden animal pictures to find your way out! The second is a giant straw maze, great fun for the very little ones! The outdoor playground is a great play for kids who have a lot of energy and perfect for parents who want to relax and refuel. Find out more.
18. Okehampton Castle, Devon
Okehampton Castle is the largest castle in Devon and nowadays consists of just the masonry, keep and curtain walls, all of which date from the fourteenth century. You can pick up a free audio tour which brings the history of the romantic ruin to life. The family can explore the extensive surrounding grounds where you can follow a woodland walk and even spot wildlife such as birds of prey, hedgehogs, butterflies, lizards, grass snakes, foxes and deer! Find out more.
19. Boating in Hyde Park, London
Take the kids out on the water with one of the pedal boats which operate on the Serpentine they can hold up to six people. There is also the Solar shuttle an electric boat which glides across the lake. Afterwards visit the Serpentine Boat House which was designed by Graham Ford & Francis Scot. Find out more.
20. Mayfield Animal Park, Sheffield
Mayfield Animal Park is a lovely day out for kids of all ages and they even have special kids activities and events for young children and toddlers so keep an eye on their website for all the latest! Meet and learn about all the different animals, especially the very cute alpacas which hold a special place at the Park. Find out more.
21. Ragged School Museum, London
FREE ENTRY
Take a step back in time and experience Victorian life. At the heart of this museum is the Victorian classroom, restored as if it were the 1870's; equipped with authentic and well-used school desks, slate writing boards and chalks, blackboards and easels and even dunce hats. There is also a recreated domestic kitchen, complete with utensils and artefacts that you can handle. Visit on one of the 'Sunday Open House' activity days where you can experience what a real Victorian lesson would have been like, complete with actors in full Victorian Costume. Find out more.
22. Hoar Park Farm, Nuneaton
Family: £11, Adult: £4, Child: £3, Under 2: Free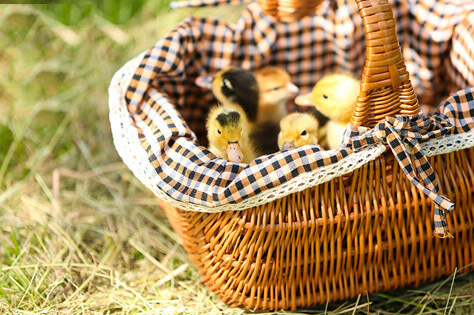 At Hoar Park farm you can meet a whole bunch of different animals such as goats, chickens, geese, ponies, donkeys, pigs, deer, cows, guinea pigs, rabbits and even a tarantula called Rosie, who you can touch! There's also a playground where your little ones can run around and keep themselves busy for an hour or two. Find out more.
23. The Guards Museum, London
Everyday around 11.30am the Changing of the Guards ceremony happens outside Buckingham Palace (this is FREE to watch!!). The guards who protect the Sovereign have carried out this duty since 1660 and during the ceremony you will see a regiment march from Wellington Barracks to Buckingham Palace to take over the guard. This ceremony takes place every day from April- July and on alternate days throughout the rest of the year (weather permitting). Afterwards pay a visit to the Guards Museum for an enjoyable and educational visit. You can learn all about the various regiments and at the end you might even get to try on a bear skin! Find out more.
 24. Glencoe Folk Museum, Scotland
Adult: £3, Concession: £2, Under 16: free
Save more with buy 1 get 1 free with the Days Out Card!
Take the kids out to this great little museum full of Scottish history, idyllically set in two beautiful, thatched cottages in Kinlochleven. The museum regularly has educational activities and events on to engage younger visitors, check out their website for more details! Find out more.
25. The Cartoon Museum, London
Bring the family to see this museum dedicated to the history of cartoons and showcasing the best examples of British cartoons, caricature and comic art from the 18th century to the present day. Not all children's cartoons but the kids will love seeing all the favourites from Rupert to The Beano and how they changed throughout the years. Find out more.
A couple of cheeky extras!
Fleet Air Museum, RNAS Yeovilton, Ilchester
Fleet Air Arm Museum is an all-weather attraction that's guaranteed to thrill all the family! Get up close to Europe's largest Naval Aviation Collection, featuring some of the most powerful and interesting naval aircraft to have taken to the skies. BOOK HERE.
The Beatles Story, Albert Dock, Liverpool
Young or old, everyone knows The Beatles! Take an incredible journey through the history of four Liverpudlian lads who shot to fame in the early 60's. Complete with an audio guide, see the story unfold as you wonder around replicas of Mathew Street and The Cavern. BOOK HERE.
***Please note that above prices are for reference only and subject to change and are based on a family of two parents and two children. Check the attraction website for the latest pricing***
What have you been up to? We'd really love to know! Someone else might love it, and really want to go! If you've got an idea, suggestion or review, you can shout all about it on whatever channel you choose!
Lets go on a Picniq! Follow us on Facebook, Twitter or tag us on Instagram using the #PicniqUK hashtag! ❤️